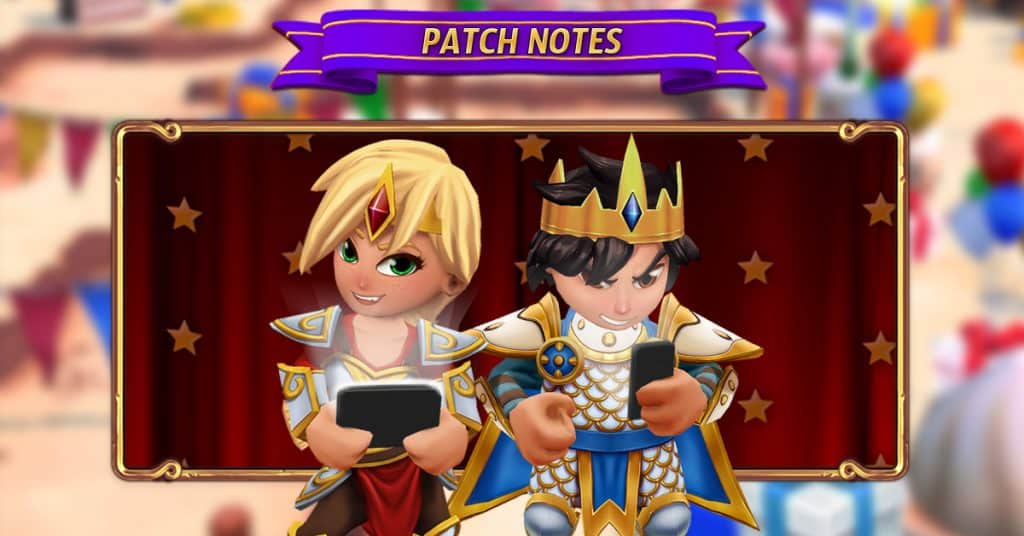 Greetings Kings and Queens,

the long-awaited Birthday-Version 8.0.0 is out, bringing you a load of new stuff!
Here's what's new:
🪞 The Mirror World 🪞
A new Game Mode with new rewards is coming! The Mirror World opens its gates on April 7th.
Learn more in this dedicated article.
👑 New Throne Room Level 👑
New Levels for everything! The new Throne Room Level will become accessible with this week's force update.
Learn more once the Force update hits!
🏰 Castle Gate Forging 🏰
That's right, starting with level 16, the Castle Gate's Damage, Health and Attack Rate can finally be forged! Additionally, it has gained 2 rune slots ready to be filled out!

🪨 New Runes 🪨
Version 8.0.0 contains 4 brand-new Runes, to be released spread out over the upcoming seasons.
🐞 Bugfixes
Attack Rate is now listed on the Castle Gate's Info Screen
Fixed several broken emojis on Android devices
Many other small bugfixes
Known issue:
When in the "reconnect" title screen, the display flickers, preventing a reconnect. To reconnect to the game, please either lock, then unlock your device or kill & restart the app. Our team is currently working on implementing a fix for this.
Version 8.0.0 is now available for download. Keep in mind that depending on your platform it can take some time for the Update to appear.
We hope you'll enjoy our 8th Anniversary Version.
Thank you for 8 incredible years of support!
Your Royal Revolt 2 – Team