Hello Kings and Queens,
Our latest Version 7.1.0 has finally dropped and with it some exciting new features and improvements!
New Spell
First up, a little something guaranteed to take the voltage in battles to the Nth degree:
The new "Ball Lightning" Spell is here!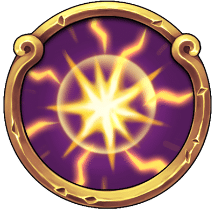 Unlocked at the last Wizard's Tower Level, this new Spell not only deals Lightning Damage and electrifies your enemies in the process, it also brings something entirely new to the table when it comes to Spells: 
It comes with Charges, a system taken directly from RR2's Lightning Towers. 
🟡🟡🟠
The Ball Lightning's Projectile Charges replenish over time and also multiply when upgrading: the higher its Level, the more Charges at your disposal. 
Each Charge sends a ball of lightning down the path, electrocuting everyone and everything in sight. Whether you hurl them at your enemies one by one or save up for up to 3 Charges to shoot them all in quick succession is entirely up to you. A new layer of strategic depth added to your offense gameplay.
NOTE: To keep things fair, the new Spell will be activated for all platforms with a Live Server Update later this week, once the Version has arrived in all stores.
New Rune
Keeping the theme of electrocution, we are also introducing a brand-new Rune for the Lightning Tower.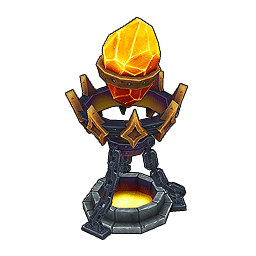 ⚡ On Levels 1-6, this new Rune will periodically replenish one of the Tower's Charges, providing the ultimate remedy for its weak point.
⚡ On its unique Level 6, each successful replenishment will also cast a Shield, helping Lightning Towers and their surroundings to new heights of durability.
"Lightning Tower: Fast Charger" will be available in our upcoming Season "In the Eye of the Storm".
New Deals
For many years now, one of the most popular and useful deals a player can make in RR2 are the "Daily Gems". By popular demand, we are now upping the ante with two new deals of similar magnitude you don't wanna miss.
Introducing: "Daily Pearls" and "Daily Alliance Gems".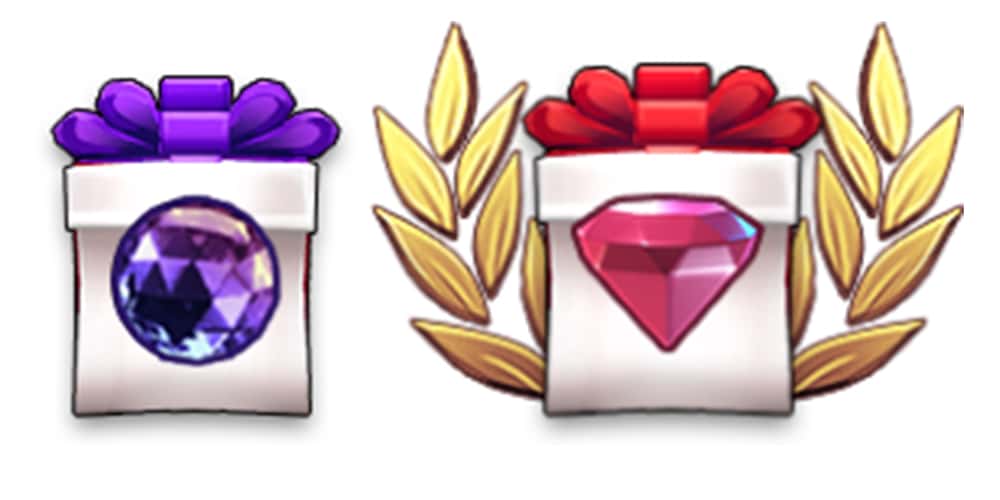 Both deals offer unbeatable value, so make sure to head over to the RR2 Shop's "Passes" section and check them out!
Make sure to also check out our very special Alliance Gem Trial Offer! Learn more here.
Polishing & Improvements
In addition to the new content, we are also introducing a plethora of polishing and quality-of-life improvements:
Offering some new excitement and variety in our monthly War Seasons, 2 new War Conditions have been added to the mix:

No Shields: No Shields can be assigned during the War.
Limited Resurrections: Only a limited amount of Resurrections can be used per Battle.

A new indicator in your Hero Item Inventory will now highlight Items that are currently needed in your Collection. A green indicator meaning "Needed right now" and a yellow meaning "Needed in a later Collection Step".
Tapping a Hero Item Slot in the upper row of a Collection now brings up the Item's Detail View.
New Shortcut Buttons allow for quick and convenient switching between Magical Market and Collection Categories.
We have also improved the layout in the Magical Market: "Hero Items" and "Runes" now feature sub-categories (similar to how the Pro-Shop was handled in the past) to allow for quicker access and better overview.
Based on a popular Community Request, future "Ravin' Rune Ruckus" Events will feature an all-new condition: "Cheaper Rune Upgrading / Applying (-30%)".
The size of the Trophy steps in the Player Search have been decreased for more precise searches.
Updated Player Profile Wallpaper Layout
Several Hero Item Perks are now capped at specific values:

The Infection Chance Perk now has a cap at 75%
The Petrify Chance Perk now has a cap at 50%
The Translocation Chance Perk now has a cap at 50%
The Confusion Chance Perk now has a cap at 75%
The Intimidate Chance Perk now has a cap at 50%
The Fear Chance Perk now has a cap at 75%
The Lightning Chance Perk now has a cap at 50%
The Stun Chance Perk now has a cap at 50%
The Pearl Bonus (CoF) Perk now has a cap at 200%
The Critical Hit Perk now has a cap at 75%
The Attack Rate Perk now has a cap at 75%
The Critical Hit Perk now has a cap at 75%
The Treasure Hunter Perk now has a cap at 75%
Bugfixes:
Fixed a bug that caused the Battle Timer to obscure the Hero HP in front of the Castle Gate
Fixed a bug that enabled Lightning Ninjas to electrify Beasts
Fixed a bug that enabled Pro-Owl "Eris" to electrify Beasts
Fixed a bug related to donating a very large amount of pals at once
Fixed a display bug showing wrong "Summoning" improvement values from the Aska Collection
Version 7.1.0 is available for download now! Keep in mind that, depending on your platform, it can take some time for the update to show up.
Have fun with our latest version,
Your Royal Revolt 2 – Team