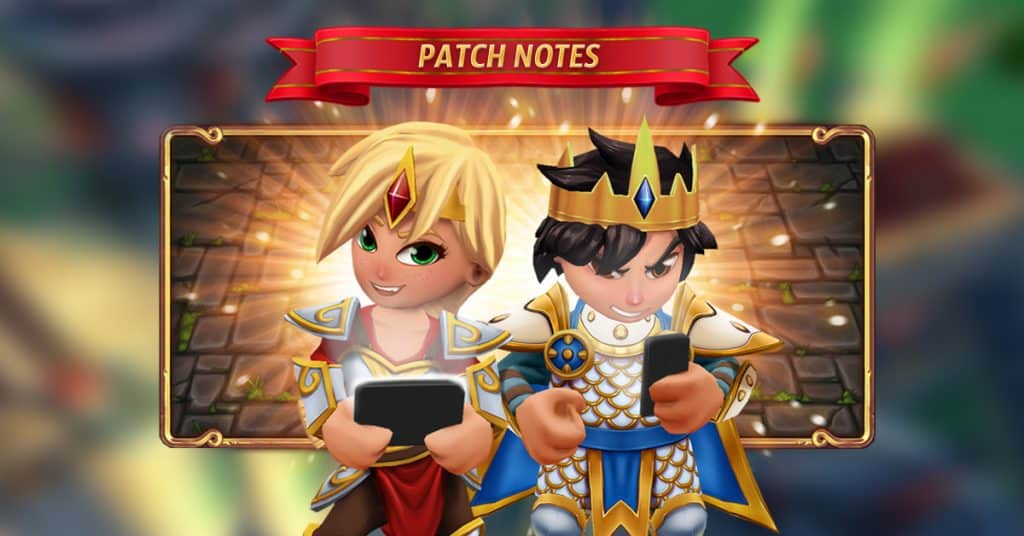 Greetings Kings and Queens,

the brand new Version 8.3 is out, bringing you some smaller improvements and a completely new feature: Alliance Crafting! With today's Live Server Update we are asking all our players to install this latest Version.
Here's what's new:


🔨 Alliance Crafting 🔨
Work together with your Alliance and craft powerful new Items, with more recipes to come!
Learn more in this dedicated article.
💨 New Alliance Currency 💨
Destroy your unused, old runes and turn them into Rune Dust, a new Alliance Currency.
👖 New Hero Item Type 👖
A completely new Hero Item Type gets introduced with Alliance Crafting: Insignias. Craft them with your Alliance to get more powerful!
🪨 New Runes 🪨
Version 8.3 contains several brand-new Runes, to be released over the upcoming seasons.
⚔️ Matchmaking Improvements ⚔️
Alliance War and Conquest matchmaking has been improved and now takes into account what the average Skull Boost Perk of an Alliance is. Matchmaking improvements will continue to be an ongoing process, we're looking forward to your feedback.
🐞 Bugfixes 🐞
Fixed a problem where Notifications were not received on Android devices
Fixed an issue where Morale related Daily Quests did not work as intended
Fixed an issue where contents of Shop Offers were not correctly received
Fixed several minor issues with Visual Effects not being displayed correctly
Version 8.3.0 is now available for download. Keep in mind that depending on your platform, it can take some time for the Update to appear.
Thank you for your support!
Your Royal Revolt 2 – Team