Many Units, Towers and Obstacles have received completely new Elite Boosts. Some old Special War Boosts have been repurposed to be Elite Boosts now.
The overall goal is to provide useful Elite Boosts for all Units, Towers and Obstacles in order to suit as many playstyles and preferences as possible.
The Cultist is the first to receive an Elite Boost this week before the first War Season launches in its new format.
All other new Elite Boosts listed below will be unlocked next week after the first new War Season has been completed.
Froster: "Winter Wraith"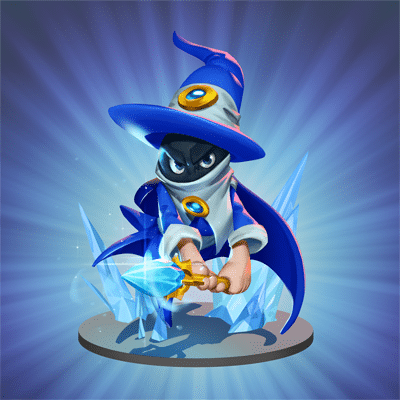 A new Elite Boost
Percentage based HP and Cold damage increase over 6 Boost levels

+20% to +70% increased HP
+20% to +70% increased Cold damage

unlocks at Alliance level 18, 26, 34, 42, 50, 58
Pyromancer: "Firestarter"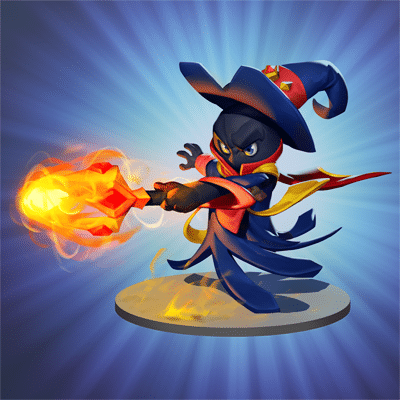 A new Elite Boost
Percentage based HP and Fire damage increase over 6 Boost levels

+20% to +70% increased HP
+20% to +70% increased Fire damage

unlocks at Alliance level 21, 29, 37, 45, 53, 60
Gargoyle: "Megargoyle"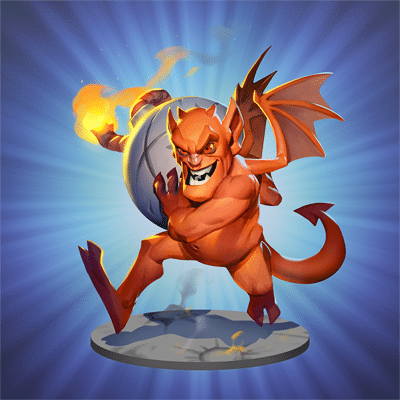 Was a mostly unused Special War Boost
Percentage based HP, Blunt damage and Attack Range increase over 4 Boost levels

"Megargoyle" Boost Level 1, Range from +10% to +5%
"Megargoyle" Boost Level 2 Range from +20% to +10%
"Megargoyle" Boost Level 3 Range from +30% to +15%
"Megargoyle" Boost Level 4 Range from +40% to +20%
Max Attack Range 4.2

unlocks at Alliance level 32, 43, 52, 62
Mortar: "Monstrous Mortar"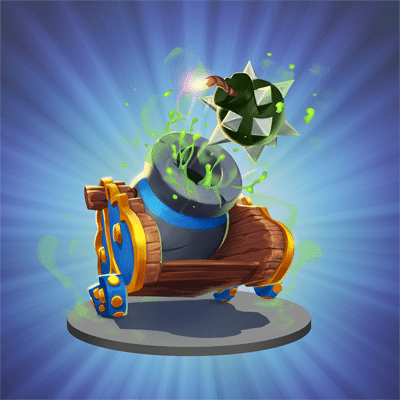 Was a mostly unused Special War Boost
Percentage based HP and Blunt damage increase over 3 Boost levels

+15% to +45% increased HP
+20% to +60% increased Blunt damage

unlocks at Alliance level 41, 56, 72
Arblaster: "Uberblaster"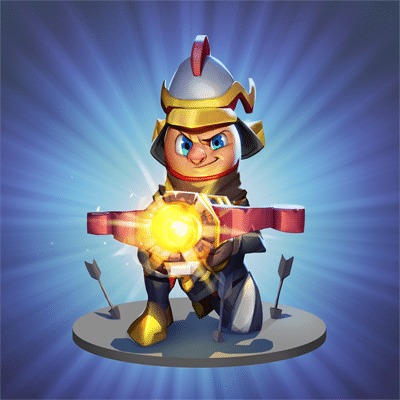 Was a mostly unused Special War Boost
Percentage based HP and Piercing damage increase over 5 Boost levels

+20% to +60% increased HP
+10% to +50% increased Piercing damage

unlocks at Alliance level 33, 44, 55, 66, 77
Cultist: "Tribe Leader"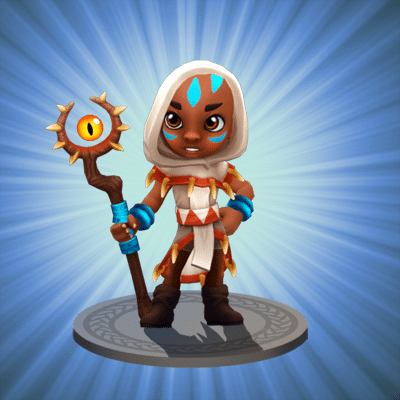 A new Elite Boost
Percentage based HP and Piercing damage increase over 3 Boost levels

+10% to +30% increased HP
+10% to +30% increased Piercing damage

unlocks at Alliance level 70,74, 78
Frost Tower: "Iceblast Tower"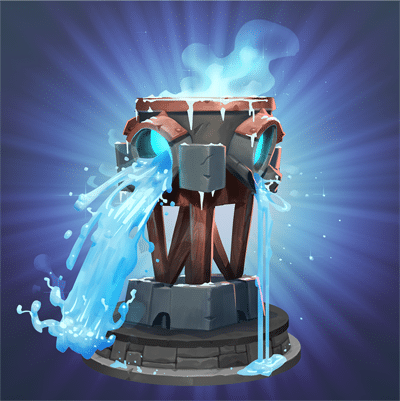 Was a mostly unused Special War Boost
Percentage based HP increase over 6 Boost levels

+15% to +90% increased HP

The tower also gains decreased Fire weakness on all levels
unlocks at Alliance level 12, 20, 28, 36, 46, 54
Gargoyle Tower: "Lava Fountain"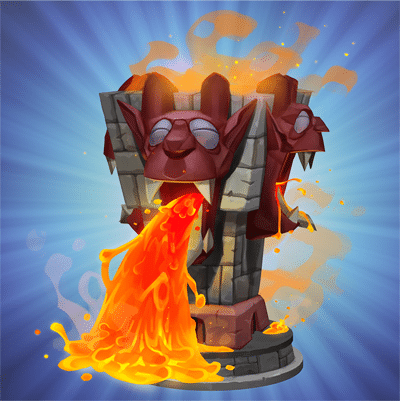 A new Elite Boost
Percentage based HP increase over 5 Boost levels

+15% to +75% increased HP

The tower also gains decreased Ice weakness on all levels
unlocks at Alliance level 24, 35, 47, 59, 69
Snake Tower: "Cobra Cauldron"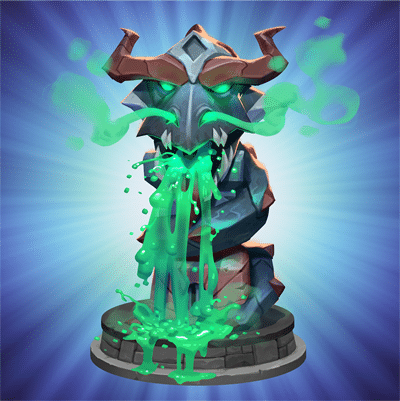 A new Elite Boost
Percentage based HP increase over 3 Boost levels
The tower also gains decreased Blunt weakness on all levels
unlocks at Alliance level 49, 63, 75
Skull Tower: "Deathly Detonator"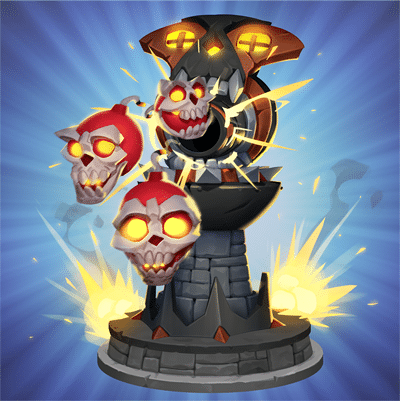 A new Elite Boost
Percentage based HP increase over 3 Boost levels
The tower also gains decreased Ice weakness on all levels
unlocks at Alliance level 66, 73, 80
Blockade: "Cursed Cenotaph"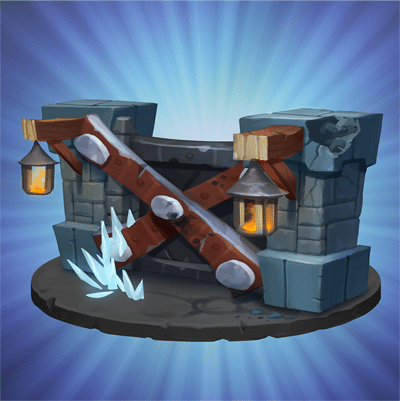 Was a mostly unused Special War Boost
Percentage based HP increase over 4 Boost levels

+15% to +30% increased HP

When destroyed, Blockades spawn Mummies
unlocks at Alliance level 51, 61, 71, 79
Mummy: "Plague Mummy"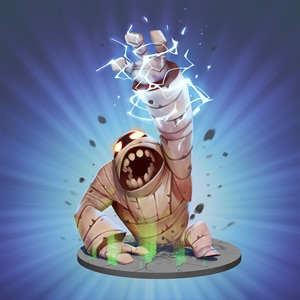 A new Elite Boost
Mummies have increased health and deal more poison damage over time
Percentage based HP increase over 3 Boost levels
+20% to +40% increased HP
Percentage based Poison Damage over time increase
+20% to +60% increased Poison DoT unlocks at Alliance level 31, 48, 64