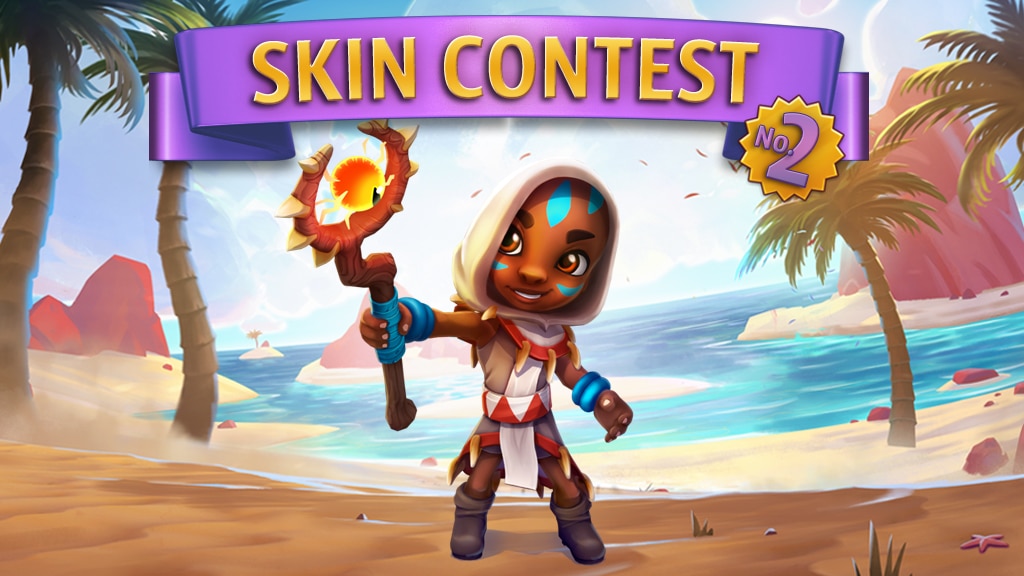 Dear Kings and Queens,
As you know, we're celebrating ✊Girlpower✊ throughout the entire month of July. So what better time to show some love to our mysterious powerhouse, the Cultist?

It's been over 2 years since we last ran a Skin Contest. High time for a fierce comeback we think!
So here's your chance to have your design immortalized in Royal Revolt 2:
We are looking for a new alternate Style for our beloved Cultist Unit. Got a bomb idea? Then submit your design here on Facebook in the comments of this post:
https://www.facebook.com/RoyalRevolt/photos/a.273277632781157/3852300158212202/

The winning design will be realized by our Artists and permanently added to the game. Furthermore, all participants have the chance to rake in the following rewards:
🥇 1st Place:
Have their Cultist Design permanently implemented in Royal Revolt 2
5000 Gems
🥈 2nd Place:
🥉 3rd Place:
The entry deadline for submissions is Friday, July 29th, 2021. The winners will be picked by our Game Development Team and will be announced on Monday, August 9th, 2021.
The winning design will be added to our Autumn Version 7.3.0 (currently scheduled for an October 2021 release – subject to change).
IMPORTANT: Submissions must not infringe any trademarks/copyrights for consideration.
We can't wait to see your creative ideas!
Good Luck y'all!🍀
Your Royal Revolt 2 – Team