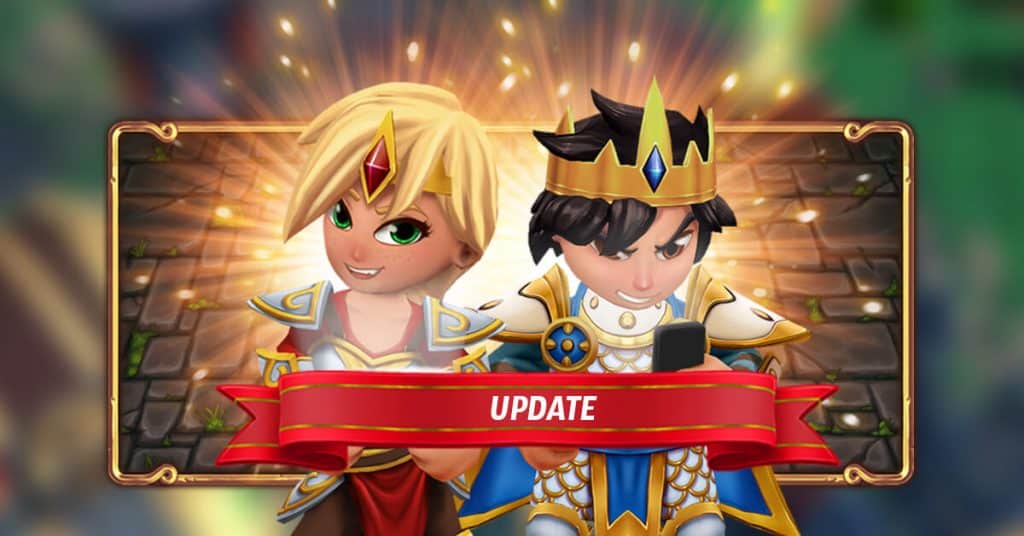 Greetings, Kings and Queens,

Our new version, 9.3.0, is out, bringing you a few new things and more small improvements!
Here's what's new:
🪄 PENNANT BOOSTS 🪄

A set of new Pennant Tower Boosts can be unlocked! Note that this will only be available with the Force Update later this week!
Rapid Bomb Tower
Affected Bomb Towers throw bombs that explode faster and have an increased explosion radius.
Glacial Pursuit Frost Tower
Affected Frost Towers spawn ice spikes from the ground at the hero's position, dealing area damage based on the tower's current HP.
Heartless Snake Tower
Affected Snake Towers have a chance to prevent enemy units from healing with each attack of the Snake Tower.
Repelling Blockade
Affected Blockades have increased HP and gain a powerful pushback that deals blunt damage.
👕 NEW ITEMS 👕

Completely new items with new perk combinations will be available soon. Keep your eyes open for when they drop!
🐺 NEW PAL AWAKEN TICKETS 🐺
Another round of new Pals gain access to Pal Awaken Tickets: Kaiser, Bela and Growl! Craft them with your Alliance as soon as the Force Update hits to train them in the Pal Farm!🪨 NEW RUNES 🪨
Version 9.3.0 contains a set of brand-new Runes, to be released in the upcoming seasons.
🐞 Bugfixes 🐞
Fixed a bug where activating a Pennant Boost lead to a disconnect
Fixed a bug where the wrong Boost name was used in the Alliance Upgrade screen
Fixed a bug where medals were not correctly displayed in the result screen of Mirror World battles
Lots of smaller bugfixes
Version 9.3.0 is now available for download. Keep in mind that, depending on your platform, it can take some time for the update to appear.

Thank you for your support!

Your Royal Revolt 2 – Team