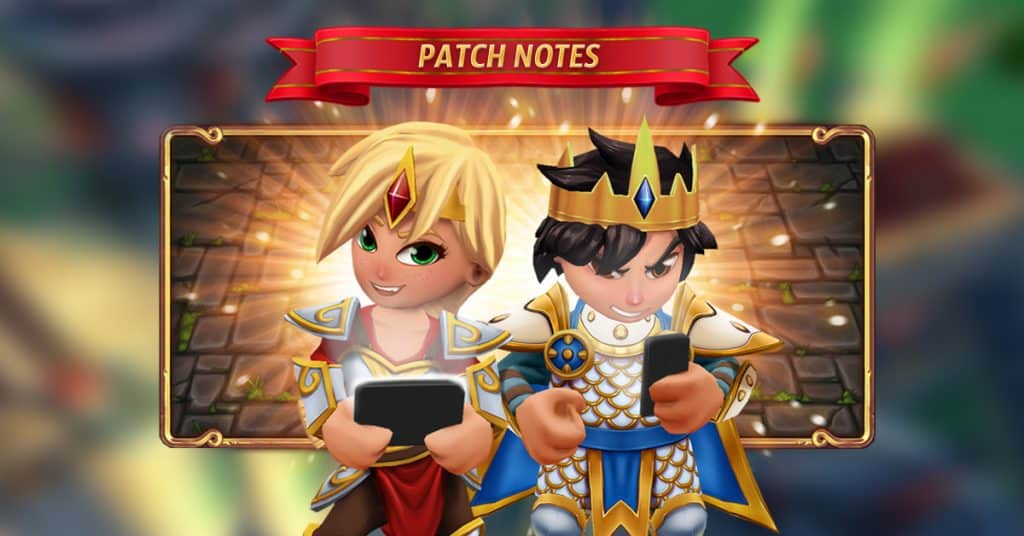 Greetings, Kings and Queens,

The brand new Version 9.1 is out, bringing you lots of smaller improvements and bug fixes!
Here's what's new:
🔨 ALLIANCE CRAFTING 🔨
New recipes are available with the Force Update later this week:
Phoenix Tokens,
Upgrade Time Tokens
And finally, a way to expand your Crafting Slots permanently!
🗓️ NEW PROMO EVENT 🗓️

A new Promo Event will join the cycle! This event is focused on everything crafting related, like reduced Crafting costs, more Rune Dust when destroying runes, and more. Be sure to keep an eye out!
🧹ALLIANCE CRAFTING SORTING 🧹
To finally have a better overview and find your desired crafts more quickly, we implemented a sorting system, making your lives easier!
🧩 MISCELLANEOUS 🧩
On popular demand, there is now a warning message when leaving your Alliance while still having an active Craft running.
You can now specify how many Pals you want to donate to your Alliance.
It is now possible to select and sell multiple Hero Items at once.
You can now see all involved player names in mailbox messages when somebody got promoted/demoted/kicked.
⚖️ BALANCING CHANGES ⚖️
Viking Level 6 runes now spawn Froster instead of Knights.
🐞 Bugfixes 🐞
Fixed a bug where sometimes the Pal Farm could not be built after crafting the blueprint
Fixed a bug where a Pal Menu button became unresponsive after a specific action
Several smaller bugfixes
Version 9.1.0 is now available for download. Keep in mind that depending on your platform, it can take some time for the Update to appear.
Thank you for your support!
Your Royal Revolt 2 – Team