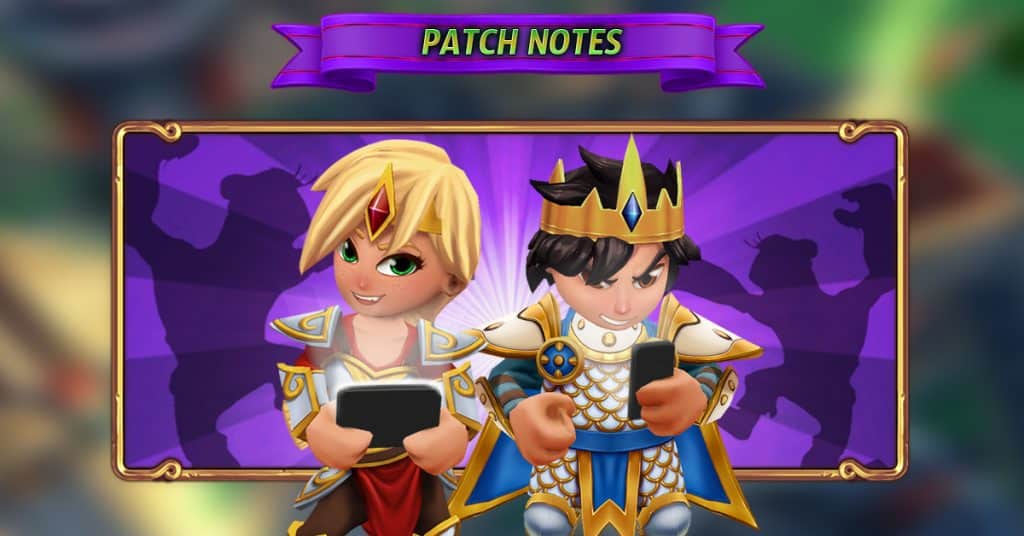 Dear Witches and Warlocks,
we're still knee-deep in this year's Halloween celebrations and have yet another little treat for you guys! Check out what our latest Version 6.3.5 has in store for you:
New "Season Results" Overview
Each Player Profile now features the list of all Badges (incl. Levels and Achievements) of all Seasons Players have participated in.
Changes to Battlercry / Intimidate behaviour
Battlecry and Intimidate effects are now running separately. The multipliers for Movement Speed, Attack Speed and Damage Reduction are all taken into account when a Battlecry and an Intimidate effect are running simultaneously on the same target. Their durations are also running separately. Previously this was not the case: When Battlecry and Intimidate were applied on the same target only the strongest effect would count.
Bugfixes and Polishing
Fixed a bug that caused an endless Werewolf Battlecry effect on Phoebe Beasts
Fixed a bug that caused a wrong display time for the Pal Flute's Battlecry VFX
Fixed a bug that caused the Apocolypse VFX to be hardly visible on the War Boost "Stargazer Tower"
Fixed a bug that caused a T6 "Nephren-Ka" Mummy to create a Sarcophagus upon Confusion (should only happen upon death)
Fixed a bug that prevents the last opened Chest in the Chest Inventory from vanishing
Enjoy the rest of our Shocktober Frightfest 🎃
Your Royal Revolt 2 – Team