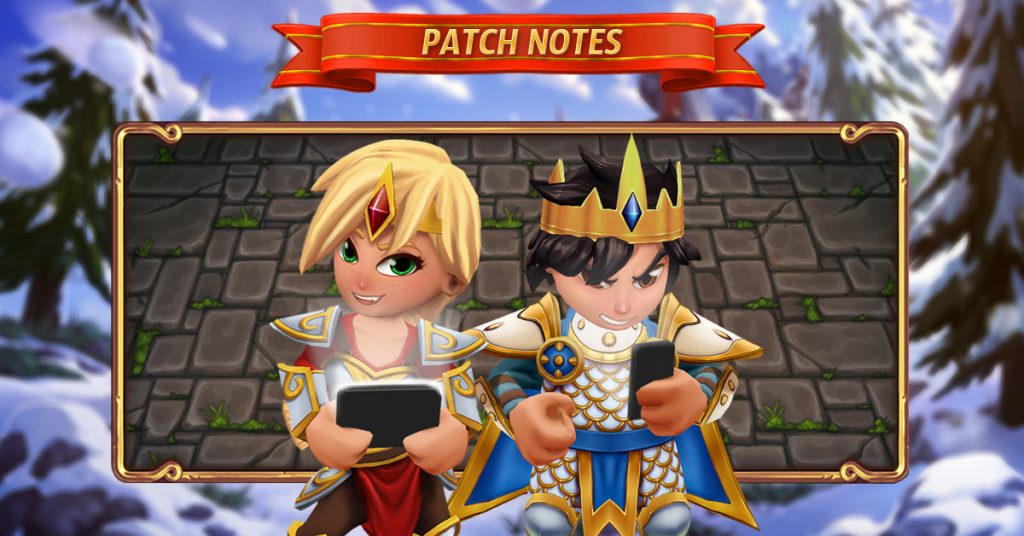 Greetings Kings and Queens,

the brand new Version 8.6 is out, bringing you some smaller improvements and bugfixes as we are closing in on the bigger things we are preparing for you!
Here's what's new:


🔨 Alliance Crafting Improvements🔨
Donating to Crafts has been tedious in the past, that is why we're introducing a new 'Max' button! This easily donates either the current maximum amount of resources that is needed to finish a crafting step or donates your current maximum amount you have in your inventory.
  Phoenix Token  
The Phoenix Token has until now granted the possibility to revive once during a battle for free. With our new rework it is now possible to revive multiple times for an increasing amount of these tokens! 
This change will become available later this week with the Force Update, asking you to install version 8.6.
🪨 New Runes 🪨
Version 8.6 contains several brand-new Runes, to be released over the upcoming seasons.
🐞 Bugfixes 🐞
Fixed a problem where event related mailbox messages did not arrive
Fixed an issue where items of Shop Offers were not correctly displayed
Fixed an issue with tutorials not being triggered at the correct time
Added a shortcut button from the rune inventory to the rune donation screen
Version 8.6.0 is now available for download. Keep in mind that depending on your platform it can take some time for the Update to appear.
Thank you for your support!
Your Royal Revolt 2 – Team