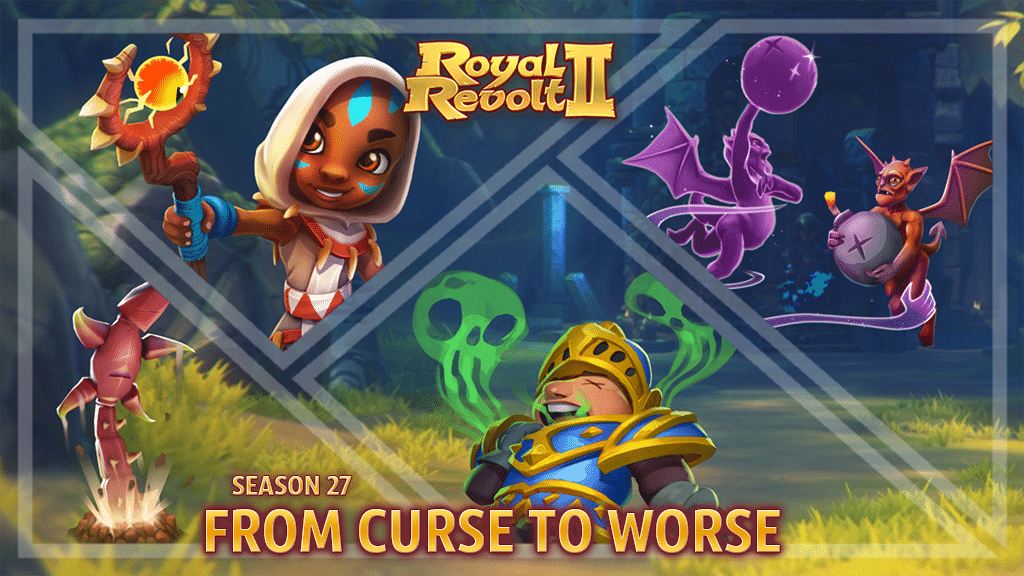 Dear Kings and Queens,
🔮 "Season 27: From Curse to Worse" is starting tomorrow at 13.00 UTC, with 40 levels and 10 achievements! 🔮

Conditions
Cultist: +1 Level
Toxic Cloud: +1 Level
Black Magic: +1 Level
Basilisk Tower: +1 Level
Haunted Forest environment active for all battles on the default environment
Exclusive Cultist skin active for all players
New Jesterbox Rune: Scare Tactics
The Jester Box intimidates enemies after exploding.
Unique Tier 6 effect: The Jester Box releases a Poison Puddle after exploding.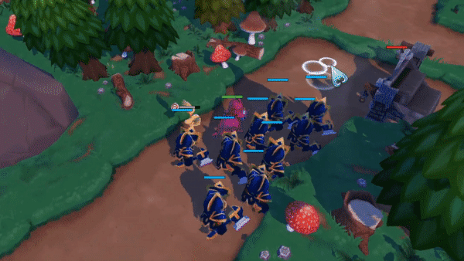 Collections & Magical Market:
A Massive Collection update for Version 8.1, see here for details
Plenty of new Seasonal offers for the upcoming Season, including a new Dual Profile Color (magic / black), exclusive skins for featured objects, Tier 4 Runes, Rune Removal Token & more
Rewards include:
Several Magic Potion Chests
Pals & Guardians: Bela, Eris, Goruc and more plus chance to find various Pals & Guardians in the Endless Reward Area
Runes: entirely new Jesterbox Rune & various Unit, Obstacle, Spell & Item Runes
Various Tokens, including Reduced Upgrade Time, Ruin Removal & more
Items: entire Necromancer Set (Pro), parts of the Headless Horseman Set (Uber), parts of the Vampire Set (Pro), Omega Set Cape (Pro), Horko's Curse, Virus & Dominance (Pro), Pro Item Chests (ranging from 1x to 3x Items) & more
Colors & Patterns: new Curse Pattern (Level 20), Book Pattern (Level 150), new magic / purple Dual Color (Level 200), alternate purple / magic Dual Color (Level ????)
Get your Season Pass today to snatch all of them! 🎟️