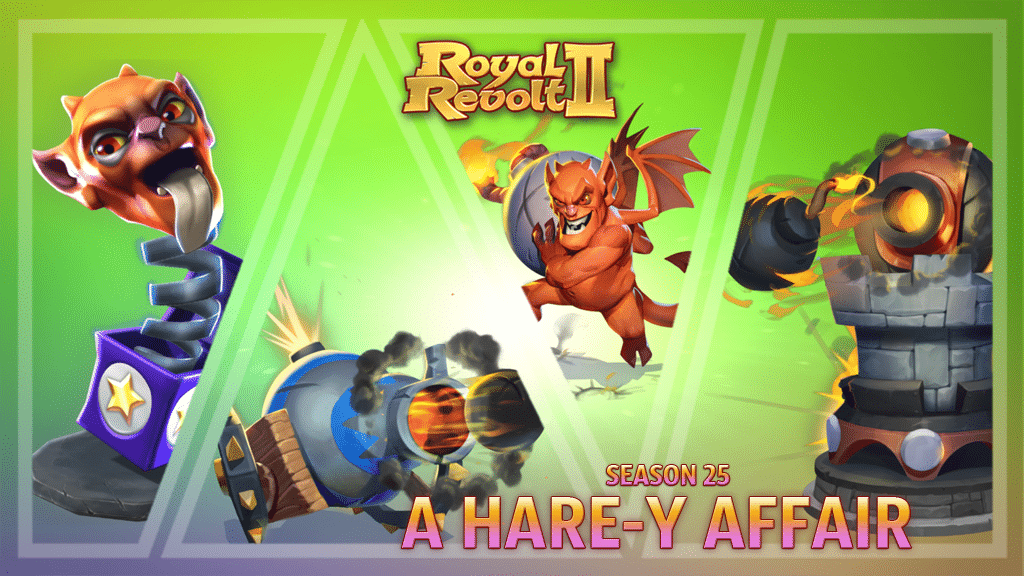 Dear Kings and Queens,
This Easter we're bringing out the big guns as we're pushing our festive explosives to new eggstremes! 💣 So cover your ears and hide your chicklets, because:
🐰 "Season 25: A Hare-y Affair" is starting tomorrow at 13.00 UTC, with 40 levels and 9 achievements! 🐰

Conditions
Cannon: +1 Level
Gargoyle: +1 Level
Jesterbox: +1 Level
Bomb Tower: +1 Level
Easter environment active for all battles on the default environment
Exclusive Knight, Cannon, Gargoyle, Jesterbox & Bomb Tower skins active for all players
New Cannon Rune: Swift Shells

Cannons have increased Movement Speed.
Unique Tier 6 effect:  Cannons fire multiple missiles at close range enemies.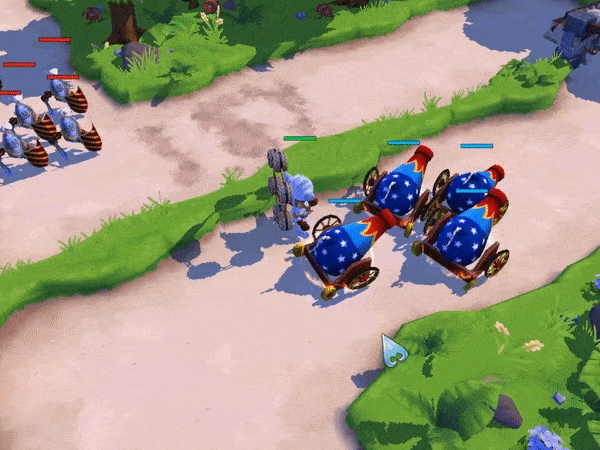 Collections & Magical Market:
New Levels for the Imperial, Shield & Toxic Cloud Collections
Plenty of new Seasonal offers for the upcoming Season, including items required to fill out the Imperial, Shield & Toxic Cloud collections, a new Dual Profile Color (easter/black), exclusive skins for featured objects, Tier 4 Runes & more
Rewards include:
Several Magic Potion Chests
Pals: Bucky, Ceres, and more plus chance to find Marty & Magic Carpet in the Endless Reward Area
Runes: entirely new Cannon Rune & various Unit, Obstacle, Spell & Item Runes
Various Tokens, including Phoenix Tokens, Reduced Upgrade Time & more
Items: entire Easter Set; parts of the Chloris Set (Pro); various items to complete the Imperial, Shield & Toxic Cloud Set collections; Pro Item Chests (ranging from 1x to 3x Items) & more
Colors & Patterns: new Easter Pattern (Level 20), Marty Pattern (Level 150), new Mirror World Dual Color (Level 200), alternate Mirror World Dual Color (Level ????)
Get your Season Pass today to snatch all of them! 🎟️