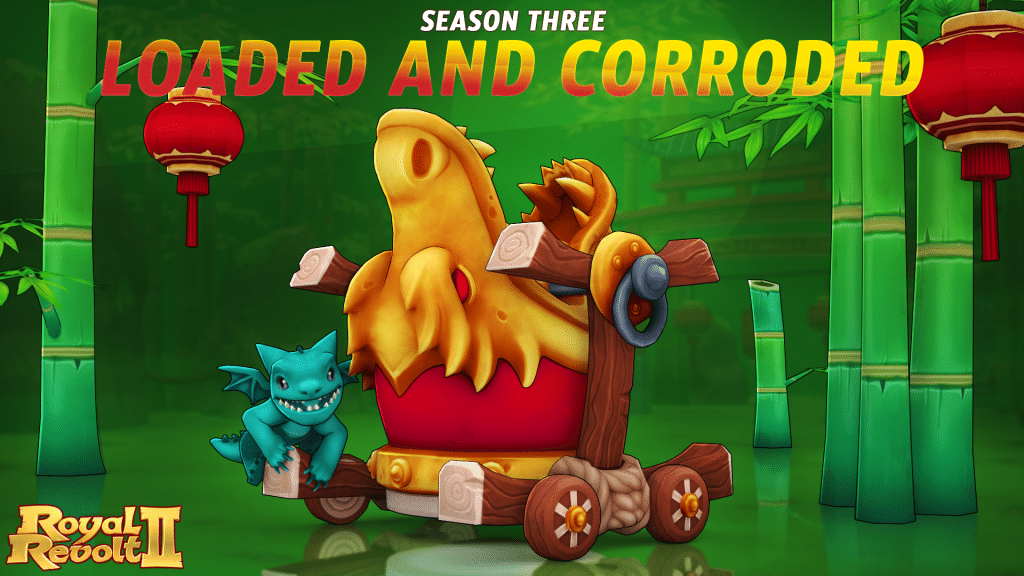 Dear Kings and Queens,
" Season Three: Loaded and Corroded " is starting today at 13.00 UTC, with 40 levels and 9 achievements!
Conditions:
Toxic Cloud Spell: +1 Level
Mortar: +1 Level
Snake Tower: +2 Levels
Basilisk Tower: +1Level
Exclusive Unit Skin for the Mortar
Mystic Gardens environment active for all battles on the default environment
Rewards include:
Nidhogg
Janus
Eris (3x)
Unique Runes for Mortar & Hero Items
Items: Forgeheart, Omega Gloves, Omega Cape, Omega Armor, Chloris Ring, Raijin Drums, B???????? W???? (Pro)
Get your Season Pass today to snatch all of them!
Your Royal Revolt 2 Team