Dear Kings and Queens,

we are closing in on the end of Birthday March, and we've saved the best for last:
The new 8.0 version is coming out next week!
Find a sneak peek of what to expect below:
The Mirror World
You might have been wondering what that mysterious patch of mushrooms outside of the Castle was all about – where mushrooms grew, the Well of Wonders will stand: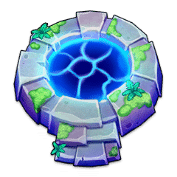 This building allows access to an entirely new game mode, the Mirror World.
The Mirror World refreshes with each Monthly Season. If you make progress in the Season, you can access to the Mirror World several times. Fight PvE battles with crazy modifiers to earn brand-new Mirror Chests: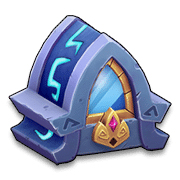 What these chests contain? Well, you'll have to wait a bit longer to find out…

The Mirror World will open its gates with the next Monthly Season, starting on April 7th!
There's more stuff to explore in this version, of course – the full patchnotes will be revealed over the course of next week.
This concludes our Five Festive Fortunes for this year's Birthday Month. We worked hard on this version and hope you'll like it!
🔓 1. Anniversary Gem Sale
🔓 2. Promo Events Extended
🔓 3. More Pearl Mines & Magic Fonts in Conquest
🔓 4. Bangin' Birthday Binge Event
🔓 5. Version 8.0
See you next week, when 8.0 will drop!
Your Royal Revolt 2 – Team