Hold on to your Hero Items – The Collection is coming!
Kings and Queens,
Our next big feature is right around the corner: The Collection!
The Collection will offer a new way for players to interact with their Hero Items, Tokens, Pals, Guardians, Runes, and even their resources. Have Hero Items you don't need anymore? Too many Tokens and Runes lying around? Dump them into the collection to unlock all kinds of rewards including Gems, Pearls, Pro Items, Pro Pals, and even entirely new Permanent Perks.
You can see the Collection Tutorial Video here:
Where to find the Collection
The Collection will be released with the upcoming game version in early December. Once available, it unlocks on Throne Room Level 5 and can be found at Granny's.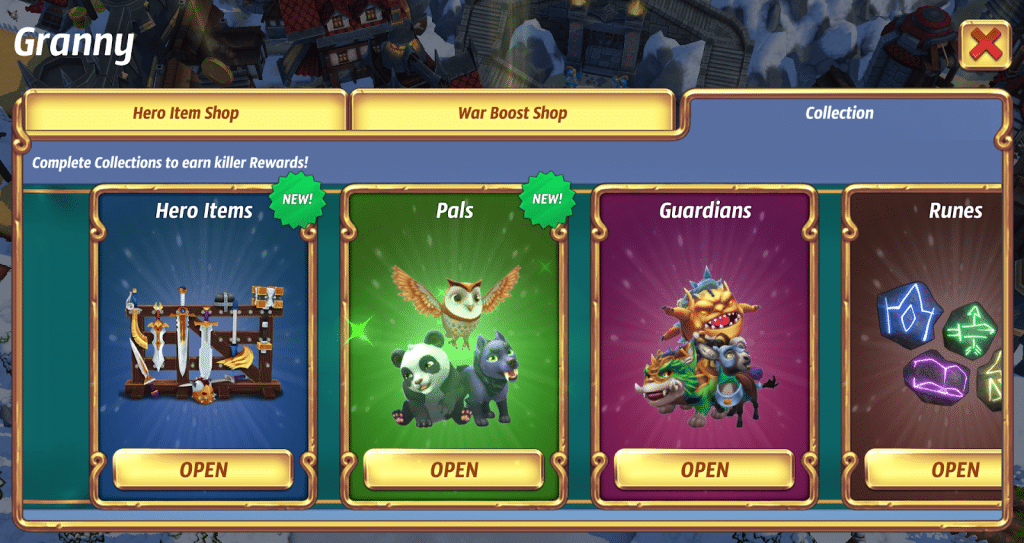 Each category holds a variety of individual Collections.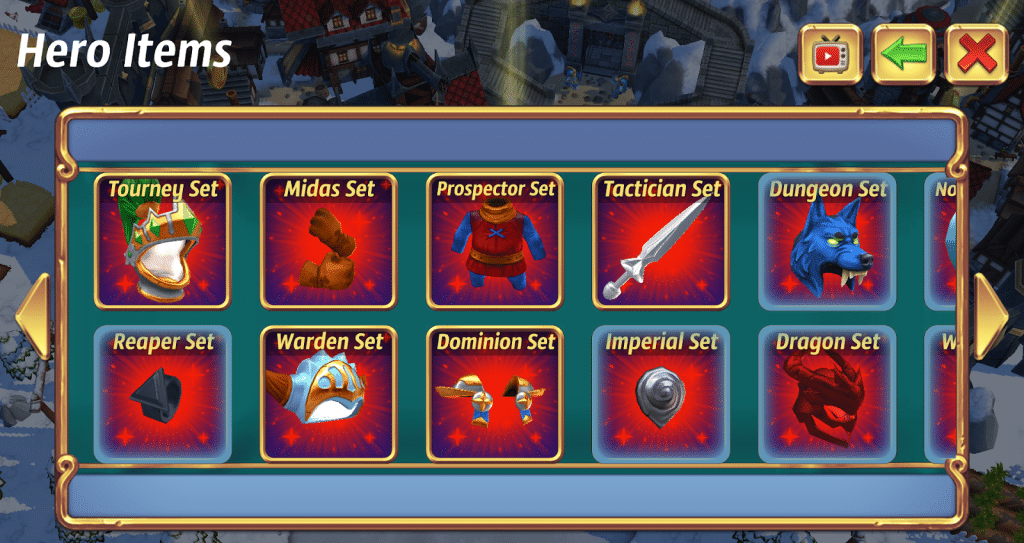 How to complete Collections
The objects you need to donate into a Collection are listed at the top, and make up Levels. Whenever you complete a Level, you earn the corresponding Reward at the bottom.
There is no rush to complete a collection – you can come back at any time to check whether there is something new to donate or unlock.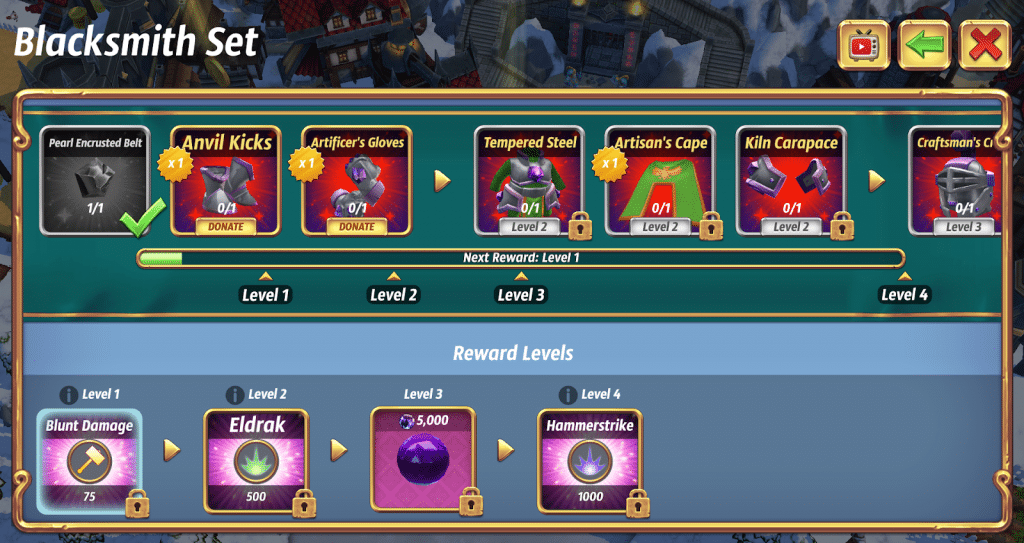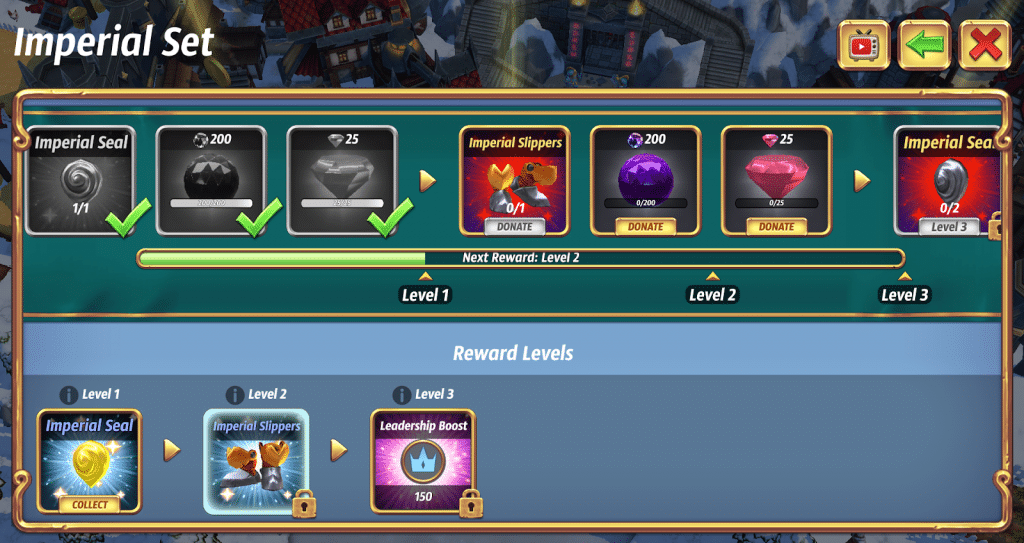 New Reward: Permanent Perks
Next to all the rewards you are already familiar with, the Collection will have an entirely new reward type: Permanent Perks.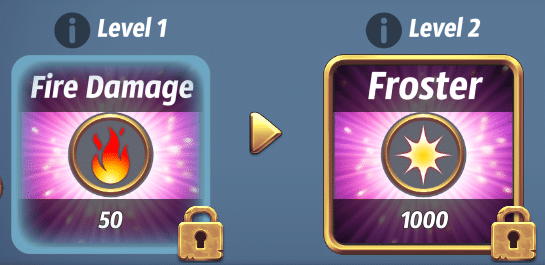 Perks that were formerly only available by equipping Hero Items can now be obtained by filling out your Collection. These Perks will be active permanently, regardless of your Preset Slots or what Hero Items you equip. Permanent Perks start out with low values, but little by little, they will add up to give you an edge in battle.
Our plans for the Collection
The Collection has been built in a way that allows us to add new Levels and even entirely new Collections at any time. Going forward, we will periodically and continuously add new Collections, so make sure to stop by from time to time and check whether there's anything new to get your hands on!
We hope you are as excited about the Collection as we are. Happy hunting!