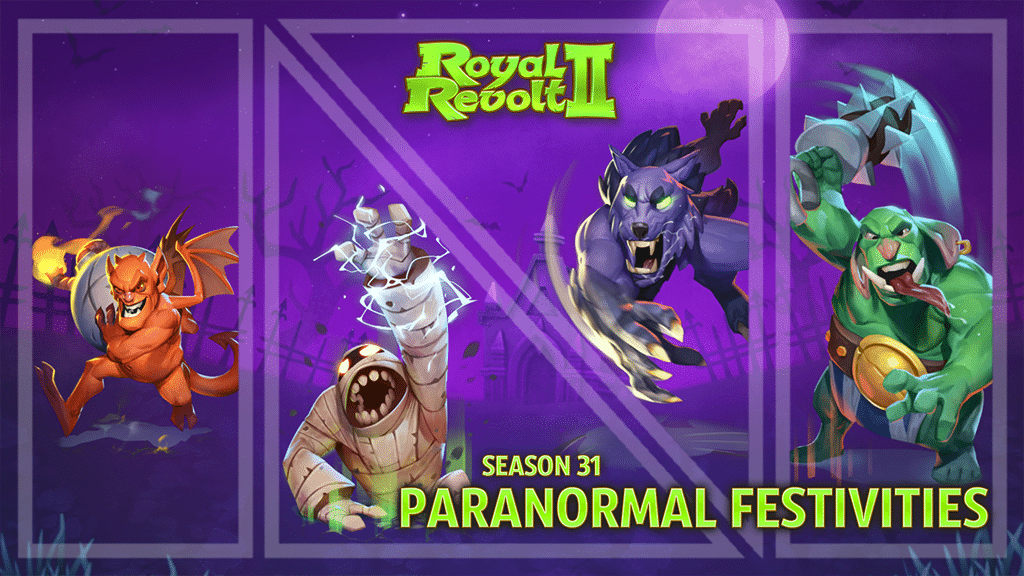 Dear Kings and Queens,
All work and no p(l)ay makes Frog a dull host, that's why this Halloween Season, we're not only shelling out some truly bone-chilling rewards, we're also providing some extra fun in the Mirror World for the first time ever:
🎃 "Season 31: Paranormal Festivities" is starting tomorrow at 13.00 UTC, with 40 levels and 9 achievements! 🎃

Conditions
Ogre: +1 Level
Gargoyle: +1 Level
Werewolf: +1 Level
Mummy: +1 Level
Graveyard environment active for all battles on the default environment
Exclusive Monster skins active for all players
New Gargoyle Rune: Carnage
Gargoyles have a chance to leave lava puddles behind when they die.
Unique Tier 6 effect: The first summoned gargoyles circle around the hero, exploding on contact with enemy units or obstacles.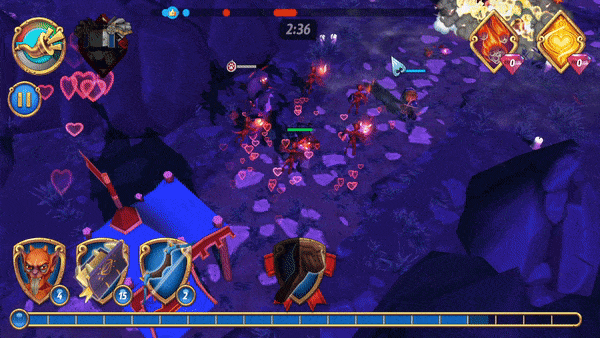 Collections & Magical Market:
Plenty of new Seasonal offers for the upcoming Season, including Yig, Yog & Yug, a new Dual Profile Color (black / halloween purple), lots of Halloween-themed skins, Runes & more
Rewards include:
Several Magic Potion Chests
Pals & Guardians: Bela, Eris, Yig, Yog & Yug and more plus chance to find various Pals & Guardians in the Endless Reward Area
Runes: entirely new Gargoyle Rune & various Unit, Obstacle, Spell & Item Runes
Various Tokens, including Ruin Removal, Reduced Upgrade Time & more
Items: entire Headless Horseman Set (Pro), lots of Oddball-Set Items (Uber), various Halloween-themed items (Pro), Pro Item Chests (1x Items) & more
Colors & Patterns: new "Howling Wolf" Halloween Pattern (Level 20), alternate Wolf Pattern (Level 150), new Halloween purple / red Dual Color (Level 200), alternate red / Halloween Purple Dual Color (Level ????)
Mirror World:
4 Steps, up to Season Level 100
Get your Season Pass today to snatch all of them! 🎟️