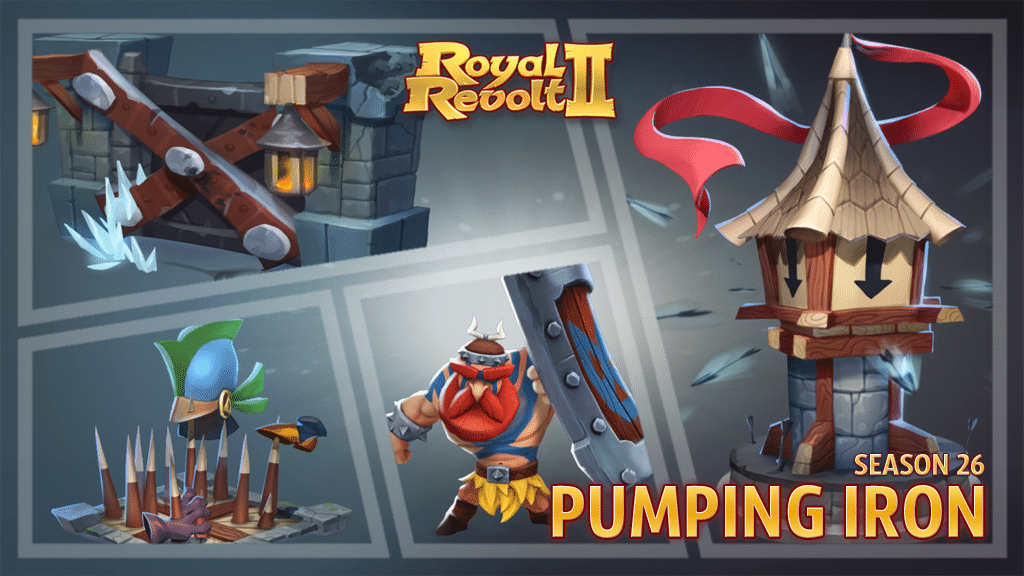 Dear Kings and Queens,
Summer is getting ever closer and this month we're making sure your road to your "RR2 beach body 2022" is jam-packed with heavyweight quests, sweat-inducing calisthenics in the Mirror World, and high-protein rewards as far as the eye can see. 
So wring out your towel and get ready for another superset, cuz:
🏋️ "Season 26: Pumping Iron" is starting tomorrow at 13.00 UTC, with 40 levels and 9 achievements! 🏋️

Conditions
Spikes: +1 Level
Blockade: +1 Level
Arrow Tower: +1 Level
Viking: +1 Level
Pro environment active for all battles on the default environment
Exclusive Spikes, Arrow Tower & Viking skins active for all players
New Spikes Rune: Bloody Mess
Spikes deal additional Bleed damage over time.
Unique Tier 6 effect: Spikes explode when destroyed, dealing damage based on their maximum health.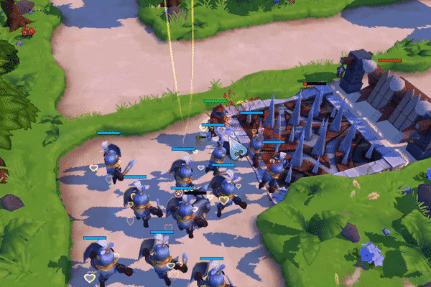 Collections & Magical Market:
New Levels for the Viking (Uber & Pro) + Inuit (Uber) Collections
Plenty of new Seasonal offers for the upcoming season, including a new Dual Profile Color (metal / black), exclusive skins for featured objects, Tier 4 Runes & more
Rewards include:
Several Magic Potion Chests
Pals: Irmgard, Phoebe, and extra chances to find Marty & Magic Carpet in the Endless Reward Area
Runes: entirely new Spiketrap Rune & various Unit, Obstacle, Spell & Item Runes
Various Tokens, including Phoenix Tokens, Reduced Upgrade Time, Rune Removal & more
Items: entire Viking Set (Pro); entire Inuit Set (Uber), battle axe "Wrath", remaining 3 parts of the Chloris set, Pro Item Chests (ranging from 1x to 3x Items) & more
Colors & Patterns: new Iron Helmet Pattern (Level 20), Griffin Pattern (Level 150), new iron / red Dual Color (Level 200), alternate iron / red Dual Color (Level ????)
Get your Season Pass today to snatch all of them! 🎟️