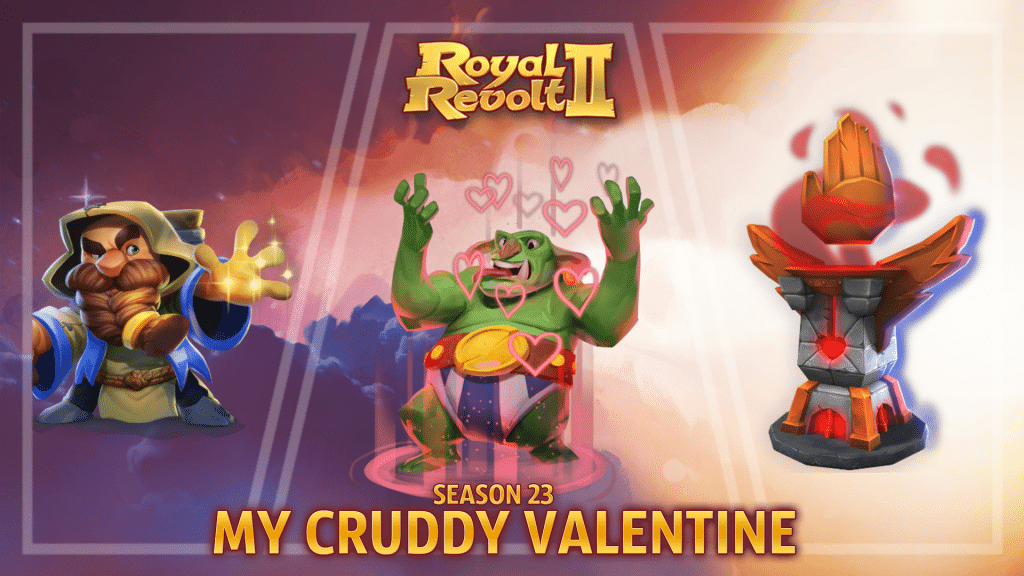 Lovers, Romantics, BFFs, and all you other Sweethearts,

it's the kitschy time of year again. For one month, RR2 is celebrating LOVE in all its shapes and forms.
💖 "Season 23: My Cruddy Valentine" is starting tomorrow at 13.00 UTC, with 40 levels and 9 achievements! 💖

Conditions:
Heal: +1 Level
Monk: +1 Level
Heal Tower: +1 Level
Sakura environment active for all battles on the default environment
Exclusive Heal Tower skin active for all players
New Monk Rune: Healdoken

Increases the Healing Power of Monks.
Unique Tier 6 effect: Monks periodically cast a ranged Healing Orb.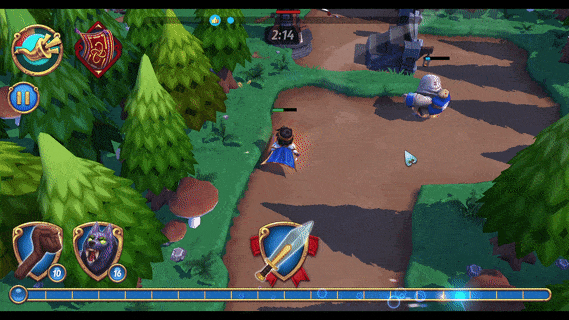 New Collections & Magical Market:
New Heal Spell Set Collection awarding a total of 1000 Heal Spellpower + entirely new Pro versions of Sublime Edict & Ethereal Mending
Sanzu Set: New Collection level awarding a 2% Speed Boost Perk
Plenty of new Seasonal offers for the upcoming Season, including a new Dual Profile Color (vibrant pink / black), an exclusive skin for the Monk & Heal Tower, several Spellpower Items, Tier 4 & 5 Runes & more
Rewards include:
Several Magic Potion Chests
Pals & Guardians: Phoebe, Sprinkle and more
Runes: entirely new Monk runes & various unit, obstacle, spell & item runes
Instatroop-Tokens for Monk & Knight
Items: entire Sanzu Set (Pro), 3 parts of the Omega Set (Pro), Sublime Edict + Ethereal Mending (uber), Cleric Insurrection (Uber), Masamune + Testament + Thirteen + Krenko's Revenge (Uber), Pro Item Chests (ranging from 1x to 3x Items), chance to find the Heal Spellpower items + Ghastly Lantern + Purgatory in the Endless Reward Area
Colors & Patterns: new Valentine Pattern (Level 20), new pink/red Dual Color (Level pink/purple Dual Color (Level 200), bonus vibrant pink/purple Dual Color (Level ????)
Get your Season Pass today to snatch all of them! 🎟️