Dearest Kings and Queens,
And another one! 🍾
Another year has passed in the blink of an eye and Royal Revolt 2 is turning 9 years old already!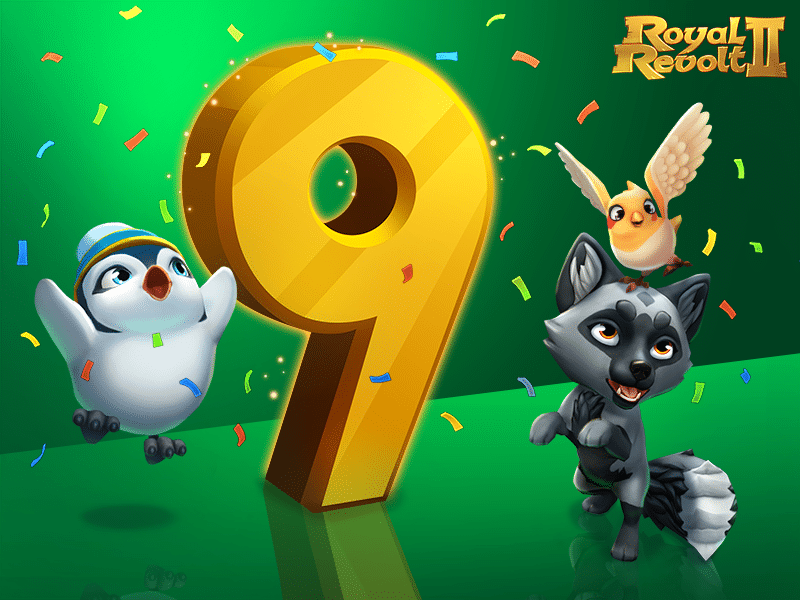 To thank every one of our awesome and loyal Community after so many years, we have a few little specials planned for the upcoming Birthday month:
The "SIX STUNNING SPECIALS" are here!
To kick off this month in old RR2 Birthday fashion we will start with:
💎 The annual Anniversary Gem Sale💎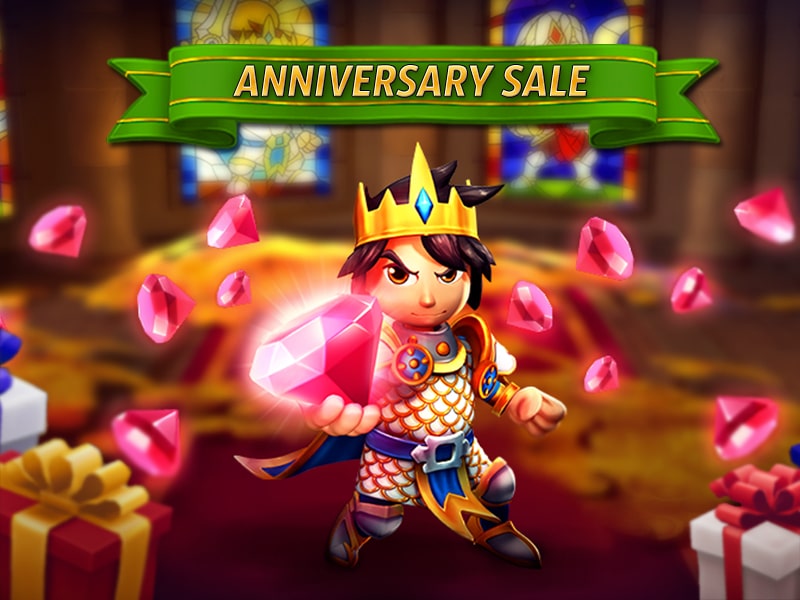 🍾 Start: 23th of February // 16:00 UTC🍾
🎂 End: 27th of February // 08:00 UTC 🎂
🔓 1. Anniversary Gem Sale
🔒 2. ?????????????
🔒 3. ?????????????
🔒 4. ?????????????
🔒 5. ?????????????
🔒 6. ?????????????
And another five amazing surprises are waiting for you along the way! Let's celebrate this new year of RR2 together with lots of new things to come!
Here's to Royal Revolt 2 and its next 9 years!
Sincerely,
Your Royal Revolt 2 – Team