🕯️🎃🕯️HAPPY HALLOWEEN EVERYBODY🕯️🎃🕯️
Whether you're trick-or-treating, carving a gnarly Jack O'Lantern or watching some gory Splatter Movies,
we hope you're having a great time on this eerie Halloween night!
To make things even better for a lucky few of our players, here are the 5+1 Winners of our big Halloween Contest 2021:
🦇 Sinister Eggplant
🦇 [CRONOS]
🦇 kicek65
🦇 Sofia Banks
🦇 JDJDKFKDKFSKFISI9
🦇 朱迪思
You all look delightfully grisly and are each rewarded with 💎2222 Gems💎 for your creative efforts!
🎉 Congratulations!🎉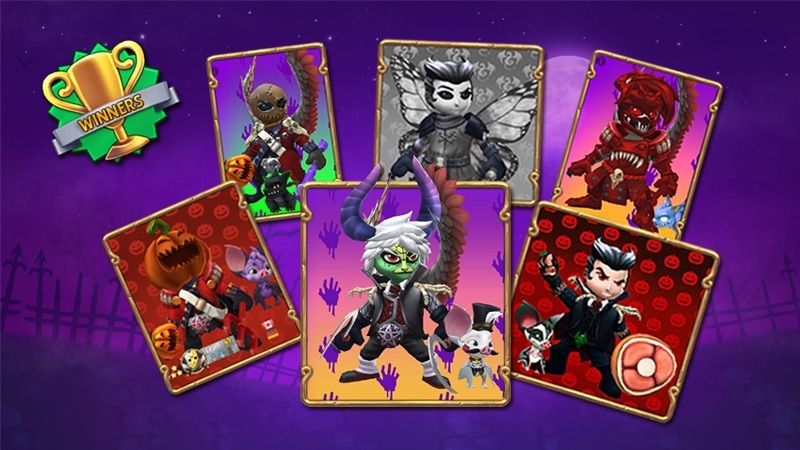 Thanks again to everybody who participated, this was fun!
Enjoy the rest of our Halloween festivities,
Your Royally Revolting 2 – Team