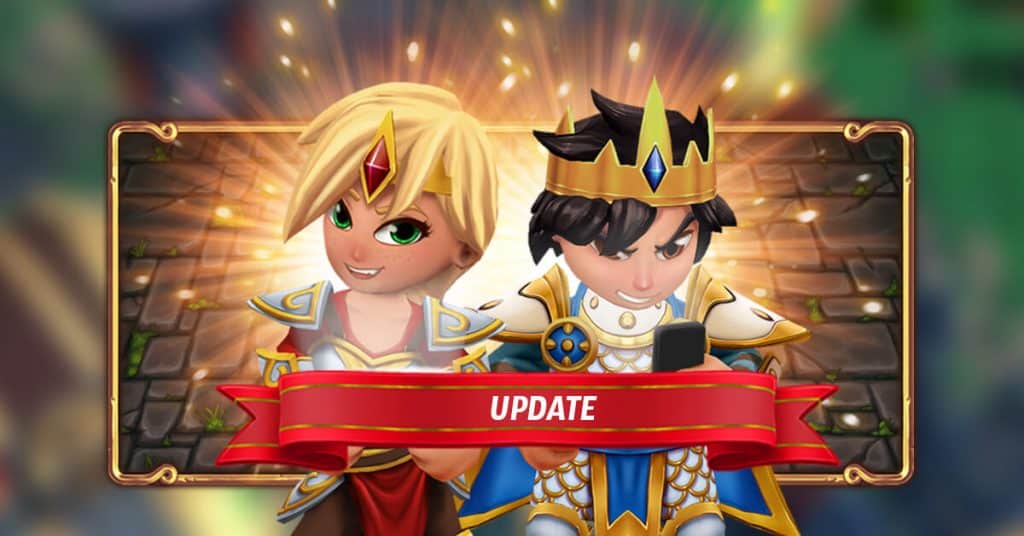 Greetings Kings and Queens,

our new Version 9.2.0 is out, bringing you lots of new stuff!
Here's what's new:
🚩 THE PENNANT TOWER 🚩
A completely new tower that functions a little bit different than all other towers until now. Instead of doing damage itself, it strengthens the towers and obstacles around it, making the placement of it quite important. Please note that the means to build this tower will only be available with the Force Update later this week!
Read our dedicated Pennant Tower FAQ arriving later this week to learn more!
🪄 PENNANT BOOSTS 🪄
With the new Pennant Tower, we also introduce a new boost type: the Pennant Boosts! Activate them to give specific towers around the Pennant Tower a special boost!
Learn more in our FAQ once the Force Update hits!
🐺 NEW PAL AWAKEN TICKETS 🐺
A new set of Pals gains access to Pal Awaken Tickets: Eldrak, Aki and Bucky! Craft them with your Alliance as soon as the Force Update hits to train them in the Pal Farm!
⚖️ BALANCING CHANGES ⚖️
Pal Flute Rune: reduced the duration of the Level 6 effect on all levels
Bombs of Skull Tower now deal damage when thrown back
Bombs of "Range Bomber" Tower Boost now deal damage when thrown back
Alliance Crafting: doubled the amount of the daily donation limit
Granny: more unique items are available for purchase
Learn more in our Force Update post later this week when these changes take effect.
🪨 NEW RUNES 🪨
Version 9.2.0 contains a set of brand-new Runes, to be released in the upcoming seasons.
🐞 Bugfixes 🐞
Fixed a bug where selling multiple items at once led to a disconnect
Fixed a bug for pearl upgrading of the Castle Gate
Lots of smaller bugfixes
Version 9.2.0 is now available for download. Keep in mind that depending on your platform it can take some time for the Update to appear.

Thank you for your support!

Your Royal Revolt 2 – Team