Hello Kings and Queens,
3 Stages of our Birthday March "Seven Surprises" journey have been unveiled already. The next one is a biggie!
With our Anniversary Version 7.0 an all-new feature will be coming to RR2:
The Magical Market
A new section will be added to Granny's Shop, offering a large and ever-expanding selection of Hero Items, Runes, Pals, Guardians, and more. Items are purchased with a special currency called "Magic Potions" that can be won in all kinds of Events such as Wars, Conquests, Ninja Events, and more.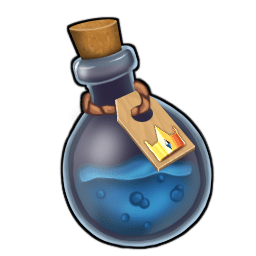 Fancy an item you can't afford yet? No problem. Items offered in the Personal Shop are there to stay. Players are able to save up for items they want and snatch them once they can afford them.
To keep things interesting, a special category "Seasonal Offers" will feature timed offers, that will only be available for a certain amount of time. So keep your eyes on this one!
Version 7.0, incl. the Magical Market will be released end of March 2021.
🔓 1. Anniversary Gem Sale
🔓 2. Promo Events Extended
🔓 3. Birthday Season incl. New Classic Hero Set
🔓 4. Magical Market
🔒 5. ?????????????
🔒 6. ?????????????
🔒 7. ?????????????
We hope you are as excited about this as we are,
Your Royal Revolt 2 – Team