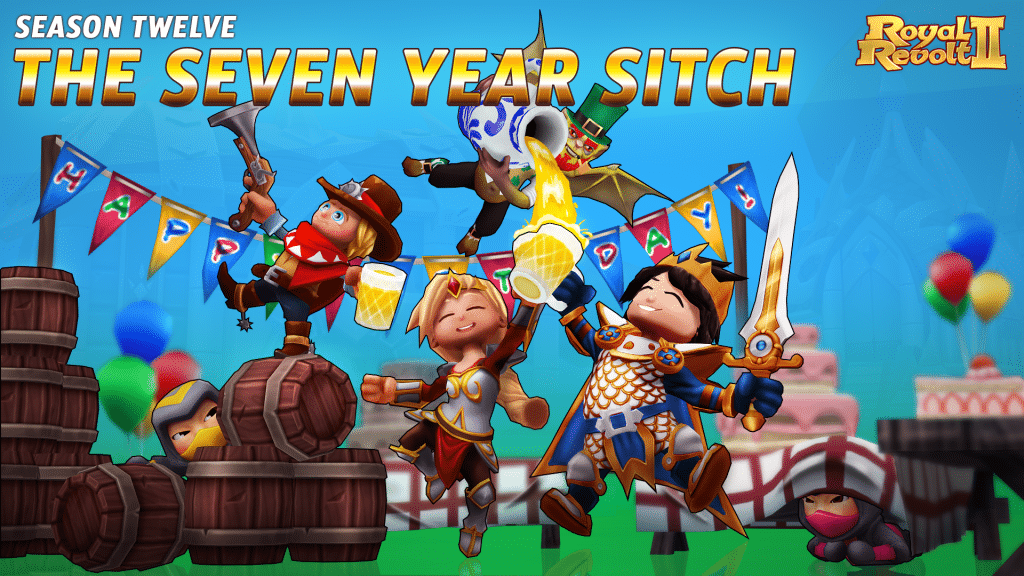 Kings and Queens,
Only yesterday we've revealed the 2nd Stage of our "Seven Surprises" Birthday celebrations and already it's time to take it to the next step. Don't worry though, the Birthday Festival and Season announcement (both of which you probably saw coming) are not it.
What you will be able to obtain in them is where it's at.
We're taking it waaay back to the Hero Item Set that started it all: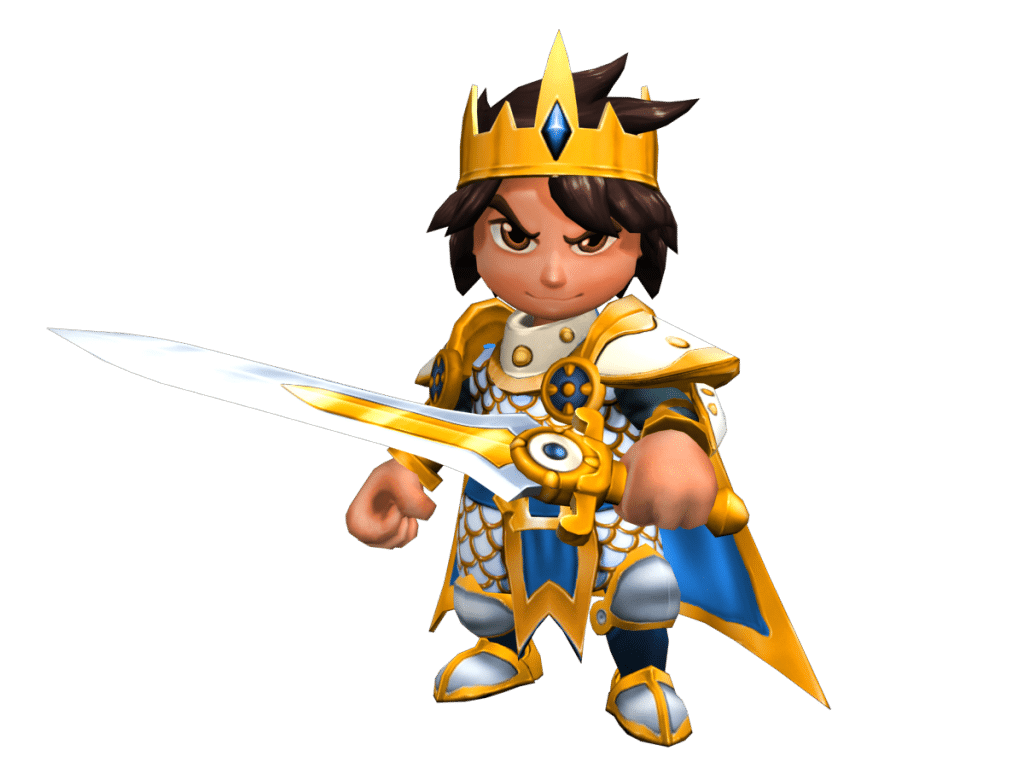 You've seen it a billion times and as you progress in the game, there's no real reason to ever go back to it. Until now.
The Classic Hero Set will not only be available in the powerful Uber and Pro-Rarities, it will introduce all new Item Perks, you can't get anywhere else. A true Classic never runs out of fashion.
Our 2021 Birthday Festival and Season Twelve: "The Seven Year Sitch" (with 40 levels and 9 achievements) are starting tomorrow at 12.00 UTC and 13.00 UTC respectively.

🎂 Conditions:
Arblaster: +1 Level
Gargoyle: +1 Level
Hammerstrike: +1 Level
Firebolt Tower: +1 Level
Exclusive Skin for the Arblaster & Gargoyle
Birthday environment active for all battles on the default environment
👜 New Collections:
New Classic Hero Set Collection
Omega Set Collection
Ares Set Collection
Aska Collection
Arblaster Instatroop-Token Collection
🥇 Rewards include:
Parts of the entirely new Classic Hero Set! Grab the others in the upcoming Birthday Festival.
Pals: 3x Aska, 5x Aki, 3x Ceres, 3x Phoebe, 1x Eris
Guardians: 5x Advisor
Runes: Hammerstrike, Firebolt Tower, Arrow Tower, Ogre, + various Obstacle, Spell, Unit, and Hero Item Runes
Instatroop-Tokens for Knight, Pyromancer & Arblaster + chance to find all previously available Instatroop-Tokens in the Endless Area
Other Items: Complete Omega Set (Pro), Ares Set Gloves, Boots & Cape (Pro), Aki's Agility (Uber), several Uber- & Pro Item Chests (ranging from 1x to 3x Items), chance to find "Babe" & "Royal Flush" (new Pro-Versions) and parts of the Dungeon Set (Uber) in the Endless Area
Colors & Patterns: Birthday Cake pattern (Level 20), Royal Blue Color (Level 20), Jug pattern (Level 150), alternate Royal Blue Color (Level 200), bonus alternate Royal Blue Color (Level ????)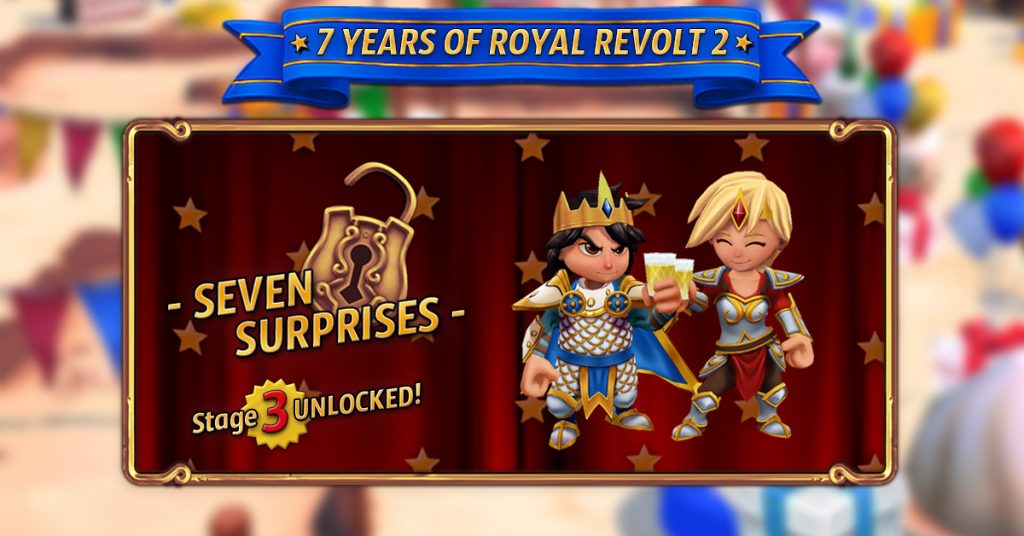 🔓 1. Anniversary Gem Sale
🔓 2. Promo Events Extended
🔓 3. Birthday Season incl. New Classic Hero Set
🔒 4. ?????????????
🔒 5. ?????????????
🔒 6. ?????????????
🔒 7. ?????????????
Enjoy the Festival and Season,
Your Royal Revolt 2 – Team