G'day Kings and Queens!
Ready for the reveal of Stage 6 of our "Seven Surprises" celebrations? Yeah, we're too. Buckle up, 'cause this one's a knockout:
They've made their glorious debut in 2016 and have been an RR2 hallmark ever since. They're cute, they're deadly and they're turning 5 in 2021!
No doubt about it: We're talking about our beloved Ninjas!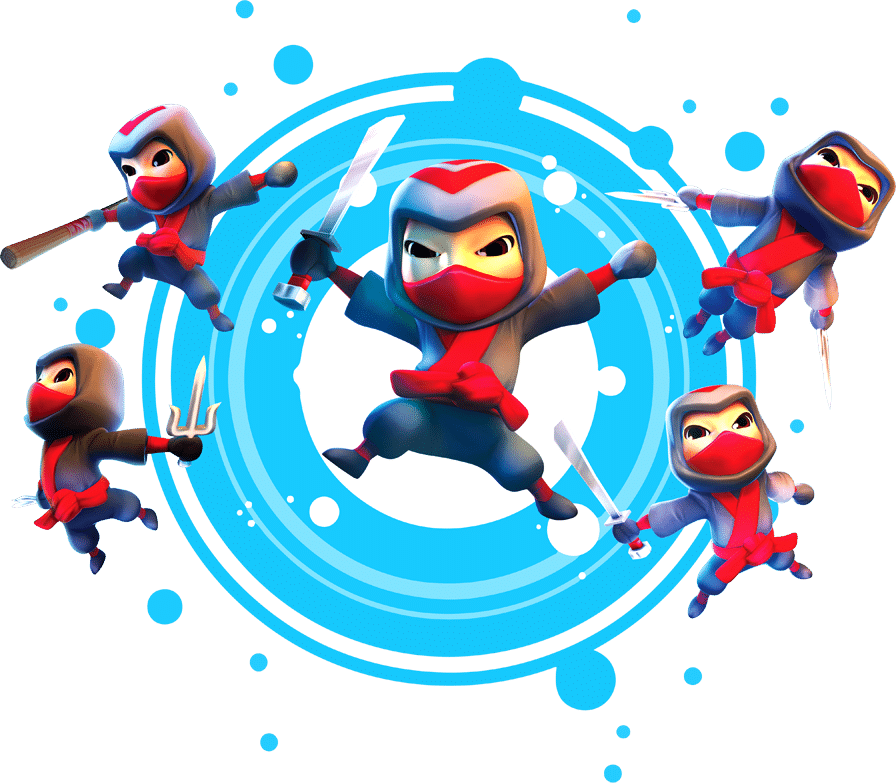 Can you believe it? For 5 years already you're defending the Kingdom against their sneaky attacks and are hiring the cheeky mercenaries to aid you in battles.
Their 5th Anniversary provides us with plenty of reason to finally refresh RR2's iconic Ninja Events.
While we don't want to spoil everything you can expect just yet, we will say this:
Not only will Ninja Events be a more snappy and rewarding experience overall, there are also some thrilling new challenges coming your way, as old acquaintances and brand-new faces join the dance and are stepping into the ring.
🔓 1. Anniversary Gem Sale
🔓 2. Promo Events Extended
🔓 3. Birthday Season incl. New Classic Hero Set
🔓 4. Magical Market
🔓 5. Birthday Binge Event
🔓 6. Ninja Rework
🔒 7. ?????????????
As you can tell, we're mad hype about this reveal and you should be too 😉
Your Royal Revolt 2 – Team