Dearest Kings and Queens,
it's time to pop some bottles again! 🍾
This weekend Royal Revolt 2 is turning mind-blowing 8 YEARS OLD! Crazy, right?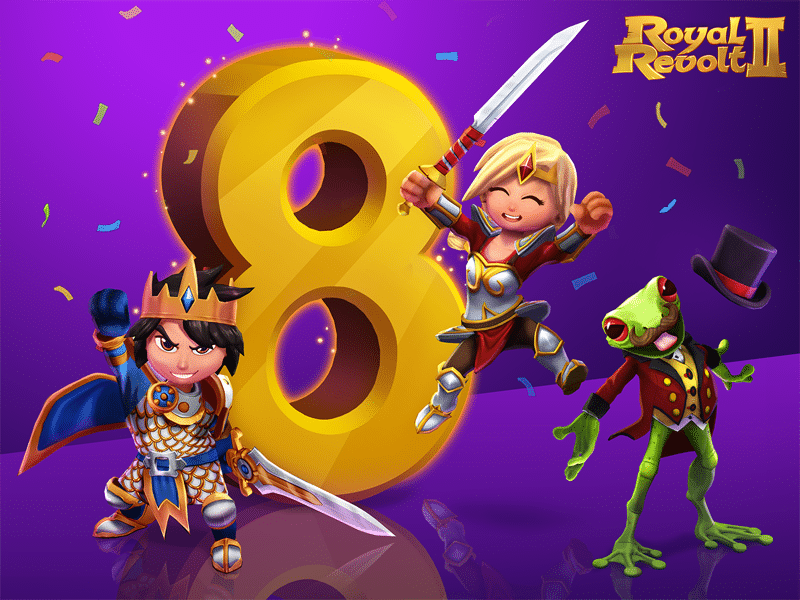 In order to properly thank our dedicated and loyal Community and to adequately celebrate the franchise in 2022, we have something special planned for our players this upcoming Birthday month:
Enter our "FIVE FANTASTIC FORTUNES" program!
Five kick-ass surprises waiting to be unlocked all throughout the month.
Breaking the first ground is our RR2 Birthday festivity trademark and must-have:
💎 The annual Anniversary Gem Sale💎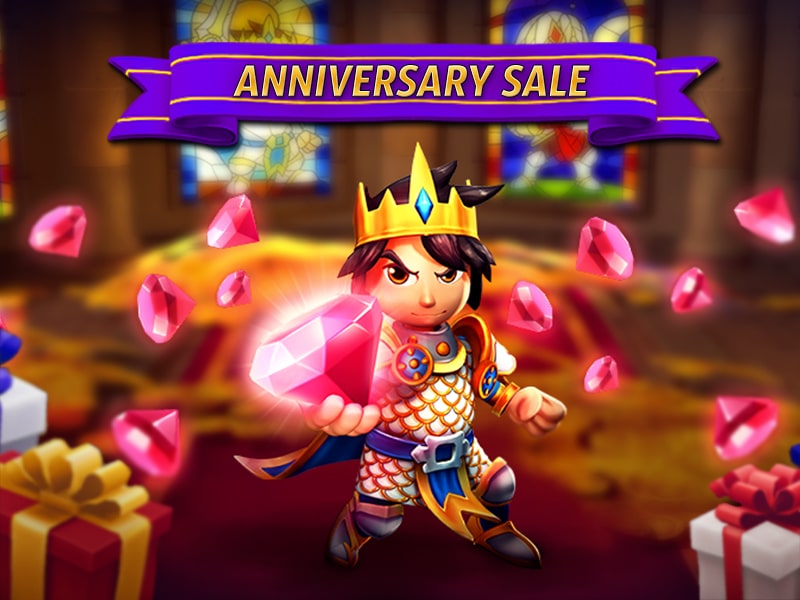 🍾 Start: 25th of February // 16:00 UTC🍾
🎂 End: 28th of February // 08:00 UTC 🎂
🔓 1. Anniversary Gem Sale
🔒 2. ?????????????
🔒 3. ?????????????
🔒 4. ?????????????
🔒 5. ?????????????
And that was only the beginning. So buckle up fellas, these next couple of weeks will sure be a fun ride!
Here's to Royal Revolt 2 and its next 8 years!
Sincerely,
Your Royal Revolt 2 – Team