Hello Kings and Queens,
With today's Live Server Update we addressed the following topics:
🛠️ Regular Server Maintenance
⚔️ Prepared Warp Rift Mummy Boost (available at the end of the current War Season)
Mummy: "Warp Rift Mummy"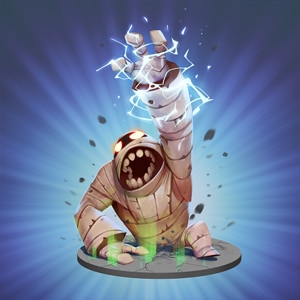 Available on all War Tiers.
Upgraded to 6 Boost levels.
Mummies cast a Timewarp effect when they die.
Added Time Warp duration scaling over Boost levels: from 1 sec to 2.25 sec Time Warp duration.
Added Time Warp duration stat to Boost stat card.
Note that this boost only works in the offense when players are attacking.
The slow strength of the Mummy Boost is similar to Time Warp Scroll but the duration is shorter.
The duration does not stack.
Thank you very much and have a nice day,
Your Royal Revolt 2 – Team