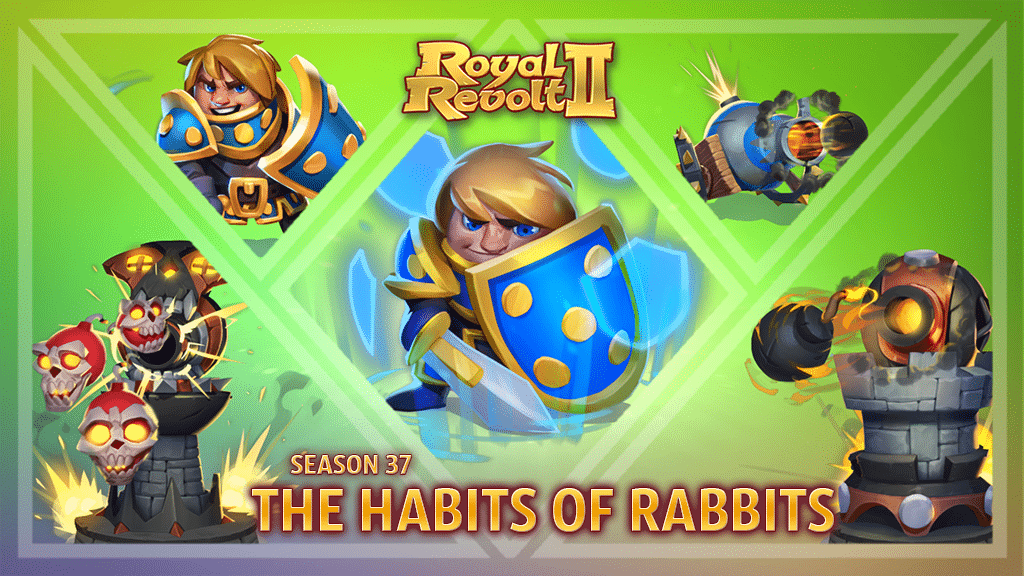 Dear Kings and Queens,
🐰 "Season 37: The Habits of Rabbits" is starting tomorrow at 13.00 UTC, with 40 levels and 9 achievements! 🐰

Conditions
Knight: +1 Level
Cannon: +1 Level
Shield Spell: +1 Level
Bomb Tower: +1 Level
Skull Tower: +1 Level
Easter environment active for all battles on the default environment
Exclusive Knight and Bomb Tower skins active for all players
New Heal Spell Rune: Resurgence
Units at maximum HP gain a percentage of additional HP of the overhealed Heal spell amount.

Unique Tier 6 effect:  Units affected by the Heal spell have a chance to receive a Resurrection Buff, reviving the unit with a percentage of their maximum HP.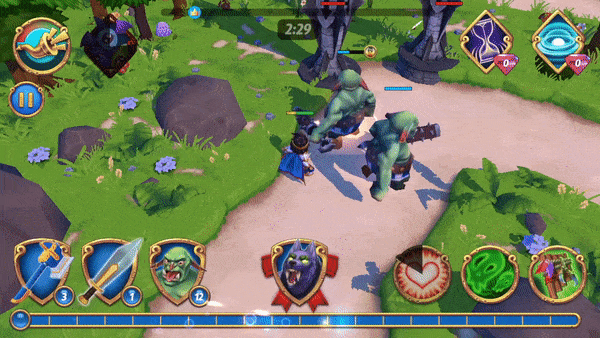 Collections & Magical Market:
Plenty of new Seasonal offers for the upcoming Season, including items required to fill out various collections, a new Dual Profile Color (easter / black), exclusive skins for featured objects, Tier 4 Runes & more
Rewards include:
Several Magic Potion Chests
Pals: Bucky, Ceres and more plus chance to find Marty & Magic Carpet in the Endless Reward Area
Runes: entirely new Heal Spell Rune & various Unit, Obstacle, Spell & Item Runes
Various Tokens, including Phoenix Tokens, Reduced Upgrade Time & more
Items: entire Easter Set; parts of the Chloris Set (Pro); various items to complete collections; Pro Item Chests (ranging from 1x to 3x Items) & more
Colors & Patterns: new Easter Pattern (Level 20), Carrot Pattern (Level 150), new Easter Dual Color (Level 200), Mirror World Dual Color (Level ????)
Get your Season Pass today to snatch all of them! 🎟️